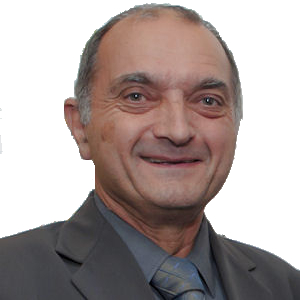 Carl Holden MSAE AACS
Chairman of the Board
Carl Holden's first foray into computing was in the 1970s, maintaining CP/M based equipment running Microasis software.
He is very passionate about technology and "making a difference".
Mr Holden serves as Chairman of the Board, heads up Safecoms' automotive division and jointly (with Mr Burton) runs the consulting division.
Outside of Safecoms, Mr Holden also serves as Managing Director of Holden Dynamics Pty Ltd, a firm he founded in 1987.
In addition to his commercial activities, Mr Holden has undertaken a wide range of pro bono service over the years, for a variety of industry bodies, including Open Source Industry Australia Ltd (OSIA: 2010 to 2013) and The Oaks Chamber of Commerce (2000 to 2016, which he founded).
Mr Holden is a Member of the Society of Automotive Engineers and an Associate of the Australian Computer Society. He also maintains professional membership in the Association for Computing Machinery (ACM, USA), the Armed Forces Communication & Electronics Association (AFCEA, USA), the Australian Information Security Association (AISA) and the Information Security, Audit & Control Association (ISACA).