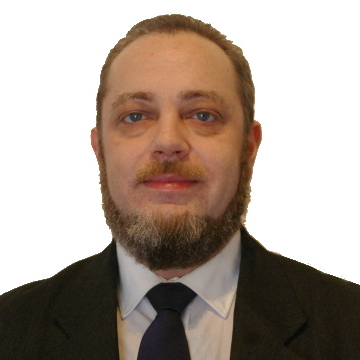 Jack Burton BSc FACS
Director & Company Secretary (2016–present)
Jack Burton has been involved in commercial computing since 1989, beginning in Fortran programming and later database design, leading—after interludes in sales management & management consulting—to ICT management and eventually computing consultancy.
He is well known throughout the Australian computing profession and in particular within the Australian free and open source software industry.
Mr Burton serves as Director & Company Secretary. From foundation, he headed up Safecoms' secure cloud services division and (jointly with Mr Holden) consulting division. Since 2017 he has been responsible for all operations at Safecoms.
Outside of Safecoms, Mr Burton serves as Director of Saosce Pty Ltd, a firm he founded in 2002.
In addition to his commercial activities, Mr Burton has undertaken a large amount of pro bono service over the years, for a variety of computing-related industry bodies & professional societies, including Open Source Industry Australia Ltd (OSIA: 2007-08, 2010–16 –2018-present), OpenSA Inc. (2009–13) and the Australian Computer Society Inc. (ACS: 2007–2013).
Mr Burton holds a Bachelor of Science from Monash University and is a Fellow of the Australian Computer Society . He also maintains professional memberships in the Association for Computing Machinery (ACM, USA), the American Society for Quality (ASQ, Software Division ), the Information Technology Professionals Association (ITPA, formerly SAGE-AU) and the Telecommunications Association (TelSoc).